Subscribe to Snarkista's Free Updates:
There are truly some amazing people in this world, as seen by Dessislava from Bored Panda. While there are some people out there that can't even paint their nails a solid color, this 17 year old girl has recreated some of her favorite movies, TV shows and cartoons and recreated them onto her own nails! We have everything from McDonald's to Frozen and The Smurfs and definitely worth the look. These photos will amaze you, so check out 20 of her creations here!
1. Skittles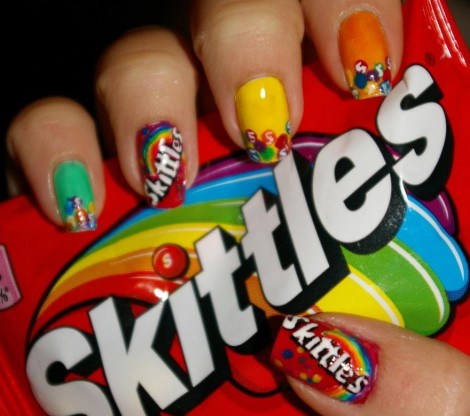 You can taste the rainbow with these nails!
Subscribe to Snark Food updates on Facebook, Twitter, Email, or RSS