Subscribe to Snarkista's Free Updates:
Didn't we all dread that moment when we were kids and out mother wanted to take family photos together? Whether it was for the family Christmas card or just a time to capture the memories of our youth, the concept sounded like a good idea at the time, but now we look back and we have these awkward family photos that will never go away! Check out these 20 awkward family photo fails that will make you cringe!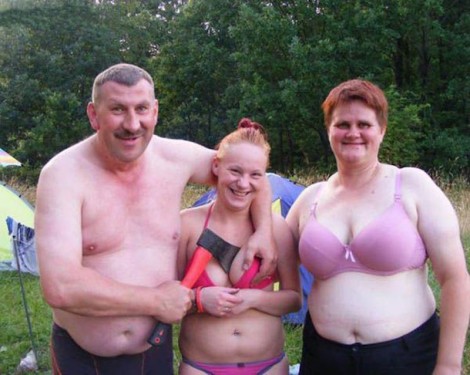 Maybe he feels his daughter is growing up too fast, so he can chop off her boobs and she'll stop growing? And why did mom take off her shirt for the photo?
Subscribe to Snark Food updates on Facebook, Twitter, Email, or RSS