Subscribe to Snarkista's Free Updates:
It is prom season and that means time for the tuxedos, dresses and boutineers to come out! It is also a time for your parents to come out with their camera and take a million pictures before you leave for the big night. Because of that, we have some of the best prom photo fails out there. I mean, not all the pictures can turn out well, right? Check out the 20 best prom photo fails here that will have you cracking up!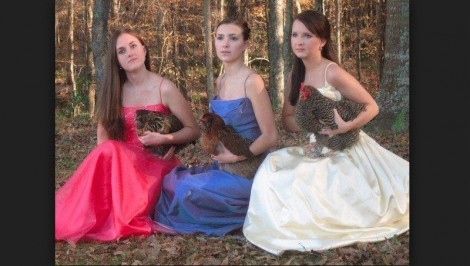 They are pretty girls and it looks like nice dresses, but what is up with the chickens???
Subscribe to Snark Food updates on Facebook, Twitter, Email, or RSS