Subscribe to Snarkista's Free Updates:
With the success of Fifty Shades of Grey movie at the box office, it looks like the stars of the movie, Dakota Johnson and Jamie Dornan, are looking to reap the rewards! The Fifty Shades of Grey stars are looking for some hefty pay raises for the Fifty Shades of Grey sequels and rightfully so!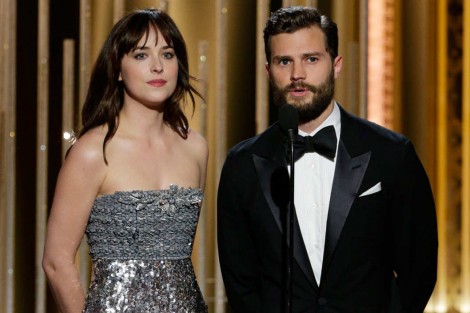 To date, Fifty Shades of Grey has grossed over $500 million worldwide at the box office. For starring in the movie, Dakota and Jamie each made $250,000 (plus box office bonuses)! When they signed on, they signed three-picture deals and are looking to raise that pay to seven-figure deals.
A source told The Hollywood Reporter, "It was a very basic franchise starter deal. Look at Twilight and Hunger Games, and that's where it is heading."
Subscribe to Snark Food updates on Facebook, Twitter, Email, or RSS