The 2016 Superbowl 50 is just around the corner and, of course, half the fun is finding out what kind of crazy Superbowl commercials we'll be seeing this year. One of the favorites going viral so far is the 2016 Pokémon Super Bowl commercial celebrating 20 years of the classic game franchise.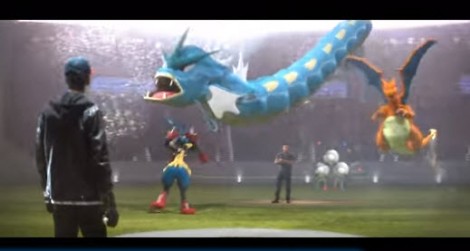 The Pokémon 20 commercial centers around the theme of "Train On" — continuing to play the various incarnations of a gaming series that has been thrilling children and adults alike for two decades. One of the most anticipated upcoming expansions of the franchise is the upcoming Pokémon Go mobile game, which seems to have a lot of foreshadowing going on about it in the Superbowl commercial.
The full ad spot is a whole minute long, but it will be cut down to just 30 seconds for the Superbowl 50 commercials airing. Oddly enough, the ad itself doesn't actually promote any specific product, but the Pokemon20.com website tagged at the end does that part just fine. You can find out all the info you need on the site about all the current and upcoming Pokémon games. Instead, it's a beautiful celebration video for the Year of Pokémon and sure to please just about any fan of the famous gaming franchise.