It was a sad day in Hollywood yesterday, as The Simpsons co-creator Sam Simon died at the age of 59. More and more Hollywood celebrities are dying and it is not fun to write about the celebrity deaths, especially when someone as talented as Sam Simon.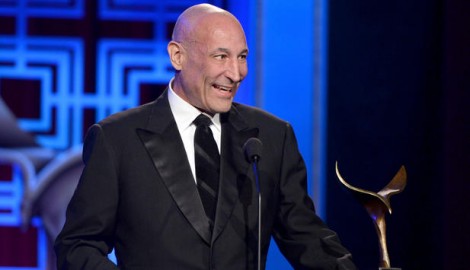 In 2012, Sam Simon was diagnosed with terminal colon cancer and given three to six months to live. He, clearly, beat that diagnosis and in 2014, he announced he would donate $100 million to charity, mostly animal groups.

The Sam Simon Foundation confirmed his death on their Facebook page:
"It is with much sadness that we must let you know that Sam Simon has passed over. We all miss him, and in his honor, we will continue bringing his vision to light through our work at The Sam Simon Foundation. We take comfort in knowing how many greetings he is receiving across that Rainbow Bridge. We love you Sam!"
Our thoughts go out to his friends and family.
Join us on Snark Food for all your celebrity news, gossip, photos, viral videos and much more! Subscribe to our Email and RSS or like us on Facebook and follow us on Twitter for all our latest updates.