It seems like the new craze going around are food mashups, where people are mixing the craziest things together and coming up with a new creation. While some of them make our mouths water, others make us want to barf! Check out these 20 food mashups and tell us what you think!
1. Meatloaf Stuffed with Mac and Cheese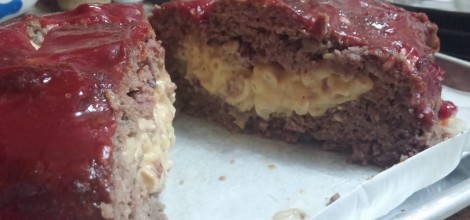 Just combine the side dish and the main dish into one big dish, huh? I would eat the heck out of this meatloaf!