Subscribe to Snarkista's Free Updates:
12. Donut Birthday Cake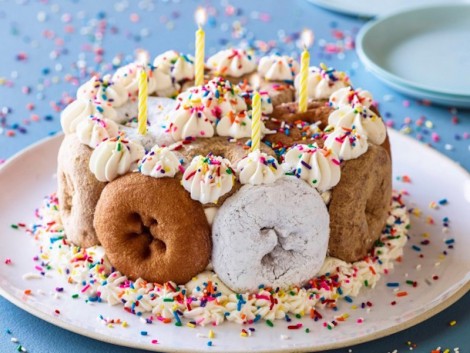 This is becoming more and more popular and is a cute way to make a "birthday cake" for someone that might not like cake (those people should be shot)! It is cute and festive and no one has to worry about cutting the cake for everyone!
Subscribe to Snark Food updates on Facebook, Twitter, Email, or RSS