Teenager Trevor Sullivan wasn't feeling well last February, and was taken to the hospital. The situation quickly turned dire as the 14-year-old was diagnosed with severe heart failure. Eventually, it was determined that he would have to undergo a dangerous and grueling heart transplant if he was going to live to adulthood.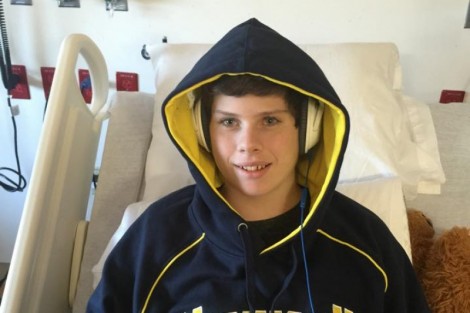 Luckily, a donor was found in time to save Trevor Sullivan, and give him a chance at a normal life. His grateful father, Phillip Sullivan, captured the moment Trevor woke from surgery on film. The resulting video quickly went viral, and the story has since been featured on ABC News, CNN, and other major media outlets. We dare you not to be moved by this beautiful video, and the joy shown by Trevor as he talks about how he has never felt better in his life.
The Sullivan family has a GoFundMe page set up to help with covering the extreme medical costs and other financial burdens resulting from Trevor's illness and life-saving surgery.