It looks like Empire star Jussie Smollett is finally addressing those gay rumors on Ellen today, as Jussie Smollett is gay and tells that to Ellen DeGeneres in an interview! It comes as no surprise to a lot of people, but the success of Empire has been a shock to many!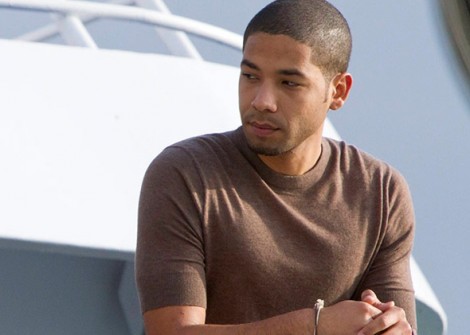 Apparently Jussie completed the interview with Ellen in front of the live studio audience, but he did not talk about his sexuality or private life. Afterwards, he felt like it needed to be addressed and he sat down with Ellen for an interview backstage, where Jussie Smollett said he is gay.

In the video, he says: "It was really important to me to make sure that it got across that there is no closet. There's never been a closet. That I've been in. I don't own a closet, I got a dresser, but I don't have a closet, but I have a home and that is my responsibility to protect that home."
You can watch the full interview over at our friends at Just Jared, by clicking here!
Props to Jussie, but do you think it is a big deal anymore when celebrities come out?
Join us on Snark Food for all your celebrity news, gossip, photos and much more! Subscribe to our Email and RSS or like us on Facebook and follow us on Twitter for all our latest updates.