Knock him all you want, but Justin Bieber is looking pretty good and pretty buff on the cover of Men's Health and it looks like the teen pop star is all grown up? With the Comedy Central Roast of Justin Bieber coming up on March 30, it seems like we are seeing more and more of the Biebs, including more of him in this sexy photo shoot! Check out more Justin Bieber photos below!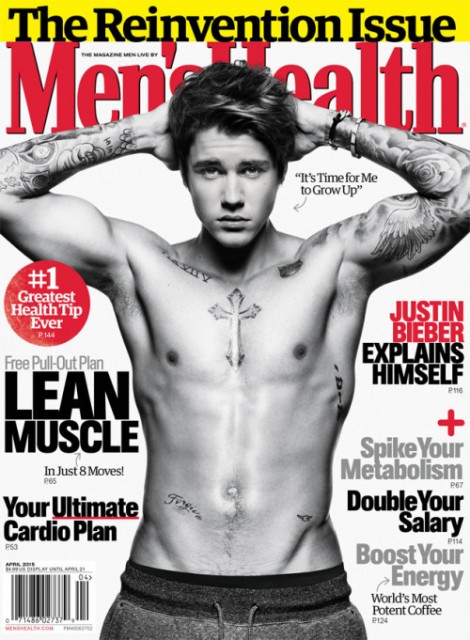 Justin Bieber took a lot of flack for his Calvin Klein photo shoot and saying he was Photoshopped in certain areas. Most celebrities are, but Justin has clearly been working on bulking up and it shows in this photo shoot for Men's Health.

In the interview, Justin Bieber almost makes you want to like him: "Honestly I just want people to know the real me. I feel like there's a lot of things that have been put out there that aren't necessarily true. I can honestly say I've done some things that might not have been the best decisions at the time, [but] I'm growing and learning. I'm a human being."
Check out more of the photos here and you be the judge:
Click on image for full view
(Source: New Now Next)
Join us on Snark Food for all your celebrity news, gossip, photos and much more! Subscribe to our Email and RSS or like us on Facebook and follow us on Twitter for all our latest updates.