Acclaimed film director Spike Lee, activist movie maker Michael Moore, actor and rapper Snoop Dog, and actress Jada Pinkett-Smith have all declared their intention to boycott the 2016 Academy Awards. They are just three prominent names among a host of outraged Hollywood movers and shakers who are rallying behind the #OscarsSoWhite boycott campaign.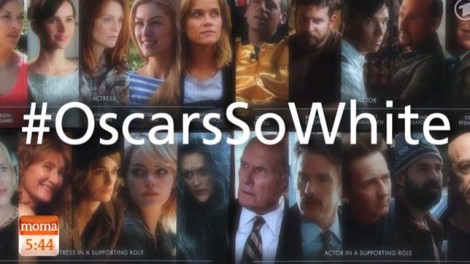 The 88th Annual Academy Awards will be aired on ABC starting at 7PM ET/4PM PT on Sunday, February 28th. However, there will be quite a few Hollywood notables who won't be showing up for the event due to what is being called the 'whitewashing' of the Oscars. The complaints have been going around for years that the Academy Awards lack diversity among nominees, but this year's nominations have sparked an all-out, star-studded boycott. Just taking a look at the Oscars website homepage might be a good indication why.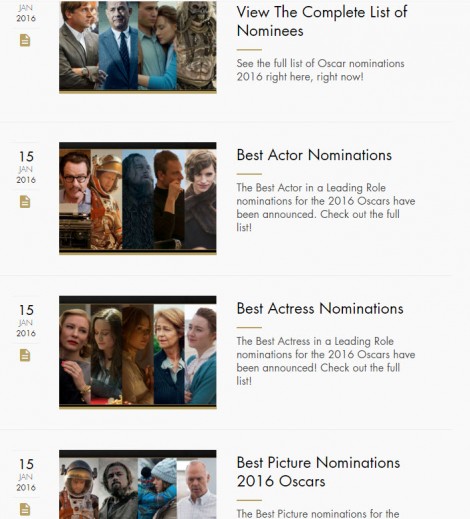 Among the full list of 2016 Oscars nominees, there is virtually almost no diversity at all this year. In particular, the Best Actors, Best Actresses, Supporting Actors, Supporting Actresses, Best Picture, and Best Director categories are being called out for excluding many amazing performances by people of color. There is not one person of color among the 20 lead and supporting actor and actress category nominations.
Spike Lee, who did manage to at least earn an honorary Oscar back in November, said in a press statement that "it's easier for an African-American to be president of the United States than be president of a Hollywood studio."
Straight Outta Compton executive producer Will Packer published a long post on his Facebook page about the #OscarsSoWhite controversy and the "absurd lack of diversity highlighted yet again by this year's Oscar noms." Despite box office success and critical acclaim, Straight Outta Compton was virtually ignored in the Academy Award nominations except in the screenplay category.
Comedian Chris Rock, who is still currently set to host the 2016 Academy Awards, called out this year's program as "the white BET awards," while the Daily Show noted that even in movies fueled by people of color like Creed and Straight Outta Compton, it was caucasian actors and screenwriters who nabbed the only nominations.
Jada Pinkett-Smith, whose husband Will Smith was passed over for a nomination this year, expressed her disappointment with the Oscar nominations in a Facebook video, and her intention to boycott the event. "Have we come to a new time and place," the actress said, "where we recognize that we can no longer beg for the love, acknowledgement, or respect of any group?
Rapper and actor Snoop Dog added his own cursing-filled rant on Instagram about the #OscarsSoWhite boycott, saying "what the f**k am I gonna watch that bullsh*t for? … All these great movies, and all this great sh*t y'all keep stealing from us. F**k you!"
What do you think about the #OscarsSoWhite controversy? Will you be joining the boycott against the event? Sound off in the comments section below!