Sometimes I am beyond curious to know what TV executives are thinking, but The Walking Dead spinoff hasn't even premiered yet and AMC has already renewed it for a second season! Yup, the spinoff for The Walking Dead is set to premiere this summer, but we will for sure have a Season 2, regardless if it is a flop or not! Check out the details for The Walking Dead spinoff below!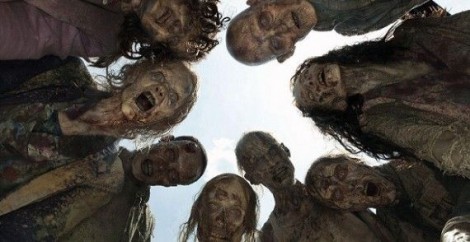 Like it's predecessor, it looks like The Walking Dead spinoff series will start with just six episodes for Season 1 and then increase the number of episodes for Season 2. Season 1 is set to premiere this summer and Season 2 will come in late 2016, so it will be there to fill the gaps when The Walking Dead is not on the air!

The Walking Dead spinoff, with a working title of Cobalt right now, will be a prequel and set in Los Angeles and will star Cliff Curtis and Kim Dickens in the lead roles. AMC president Charlie Collier made the big announcement:
""We take incredibly seriously the notion of building a satisfying companion series to the No. 1 show on television. From the beginning of The Walking Dead on AMC, we've been asked questions about what was going on in other parts of the zombie apocalypse, and what it looked like as the world really did 'turn.' Through this new series, we're going to find out. Robert Kirkman, Dave Erickson and their writing team, along with an incomparable set of producers, cast and crew have created something remarkable and clearly distinct. We respectfully follow the request of Monty Python as we bring out (the latest of) our Dead."
Will you be watching The Walking Dead spinoff?
Join us on Snark Food for all your celebrity news, gossip, photos, viral videos and much more! Subscribe to our Email and RSS or like us on Facebook and follow us on Twitter for all our latest updates.