If you are struggling on this Monday afternoon, maybe this Wheel of Fortune fail video will make you feel better about your life! This Wheel of Fortune contestant pretty much has the puzzle spelled out for her and just needs to name the seven dwarfs, but it doesn't go as planned! Check out the Wheel of Fortune fail video below!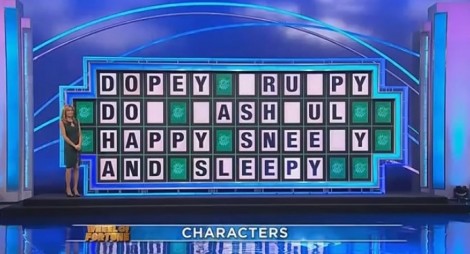 I know that it can be completely different while standing in that studio and the cameras on you and the audience there cheering you on. Or with Pat Sajak and Vanna White staring you down, but this contestant had the $10,000 card in front of her and the puzzle pretty much solved for her, but she still screwed up!

Check out the epic fail here:
Join us on Snark Food for all your celebrity news, gossip, photos, viral videos and much more! Subscribe to our Email and RSS or like us on Facebook and follow us on Twitter for all our latest updates.